"Write an application to your principal for typhoid fever leaves. This application is very useful to take a leave  purpose."
To
The principal
ABC School
(School Small Address + district)
Date: DD-MM-YYYY
Sub: Seek Leave for Typhoid Fever
Dear Sir,
Most humbly and respectfully I beg to state that I couldn't able to present in school till 01-Dec-2019 to 11-Dec- 2019 because that I'm suffering from typhoid fever since last day the doctor has just told me to take rest in approx 10 days.
So, therefore request you to kindly grand me leave for 10 days. I will forever grateful to you for this.
Sincerely,
Name
Class…
Roll and Section no…
Contact no…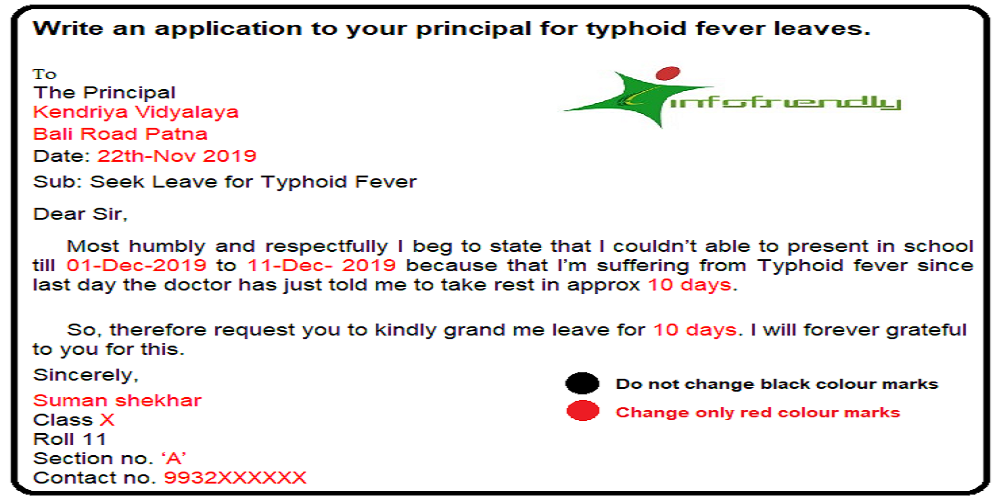 Still any doubt if you have? Don't hesitate, feel free to ask any think. We are happy to help you.
Please comment below. If you have any quarry. We will reply as soon as possible.
That's all for now, soon you will meet with a new topic.
Keep Visiting: –infofriendly.com